Results MedSpa Guilford
2614 Boston Post Road, Willow Hall, Suite 16 C
Guilford, CT 06437
Phone: (203) 689-5295
Monday-Friday: 9 a.m.–5 p.m.
Book at Guilford
SkinTyte® Skin Tightening
As you age, the skin on nearly all areas of your body becomes a little thinner, looser, and less luminous. Some people develop wrinkles, while others witness the appearance of cellulite and fine lines. If you're interested in a non-invasive treatment that can correct aging skin on nearly any area of the body, you may want to consider SkinTyte at Beth Collins, M.D. in Guilford and Mystic, CT. Women and men from New Haven, Madison, New London, Westerly, Hopkinton, and surrounding cities visit us for these effective, FDA-cleared, no-downtime treatments.
Contact Dr. Collins at our Guilford location at (203) 689-5295 or Mystic location at (860) 572-6868 or book now.
What Is SkinTyte?
Part of the world-renowned line of Sciton® lasers, SkinTyte is a sophisticated skin tightening treatment that harnesses the power of infrared energy and broadband light (BBL) techniques to tone and firm the skin on nearly any area of the body. This procedure can be used on all skin types, brings about excellent results, and features no downtime. You may also want to ask about getting a HydraFacial MD® treatment before undergoing a SkinTyte procedure to enhance the results.
SAVING MONEY NEVER LOOKED SO GOOD.
Earn discounts on BOTOX®, JUVÉDERM®, and more of your favorite treatments and products when you join the Allē rewards program from Allergan Aesthetics™. Become a member today and start earning points at your next appointment with Dr. Collins. Signing up online is easy, fast, and free.
Learn More ABout Allé
How Does SkinTyte Work?
SkinTyte works by delivering a sequence of rapid, gentle pulses of infrared light over the selected treatment area. This light passes through the uppermost layer of the skin and penetrates deep into the dermis. Once the light has entered the dermis, the treatment works in two phases: it first heats the collagen in the upper, middle, and deep dermis, and then causes collagen bonds to contract and soft tissue to coagulate. Over time, this leads to collagen remodeling and the toning and tightening of the skin.
What Are the Benefits of SkinTyte?
SkinTyte has a wide variety of unique benefits unmatched by many other skin firming treatments. It can target nearly any area of the body, with the most popular treatment areas including the face, neck, abdomen, knees, thighs, buttocks, and arms.
SkinTyte treatments can improve the appearance of the skin on these different areas by:
Adding volume
Softening fine lines and wrinkles
Increasing definition
Reducing the appearance of cellulite
Fading stretch marks
Stimulating collagen production
Before it used to take several different types of aesthetic treatments to reap all of these benefits: SkinTyte provides them in one comprehensive treatment.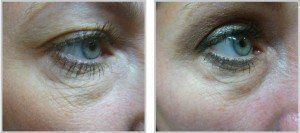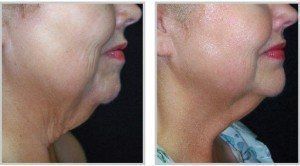 Model
Current Specials
Get in on the action at Results MedSpa! Score exclusive deals on top-tier services and stay in the know about our can't-miss events.
See What's New
What Can I Expect From a SkinTyte Treatment?
Because SkinTyte can be used on so many different areas of the body, each treatment is different. The amount of time each appointment takes and the number of appointments necessary depend upon the area being treated.
Beth Collins, M.D. is proud to serve patients in the Branford, North Branford, Madison, Killingworth, New Haven, and Guilford areas. Book today!
Our Medical Director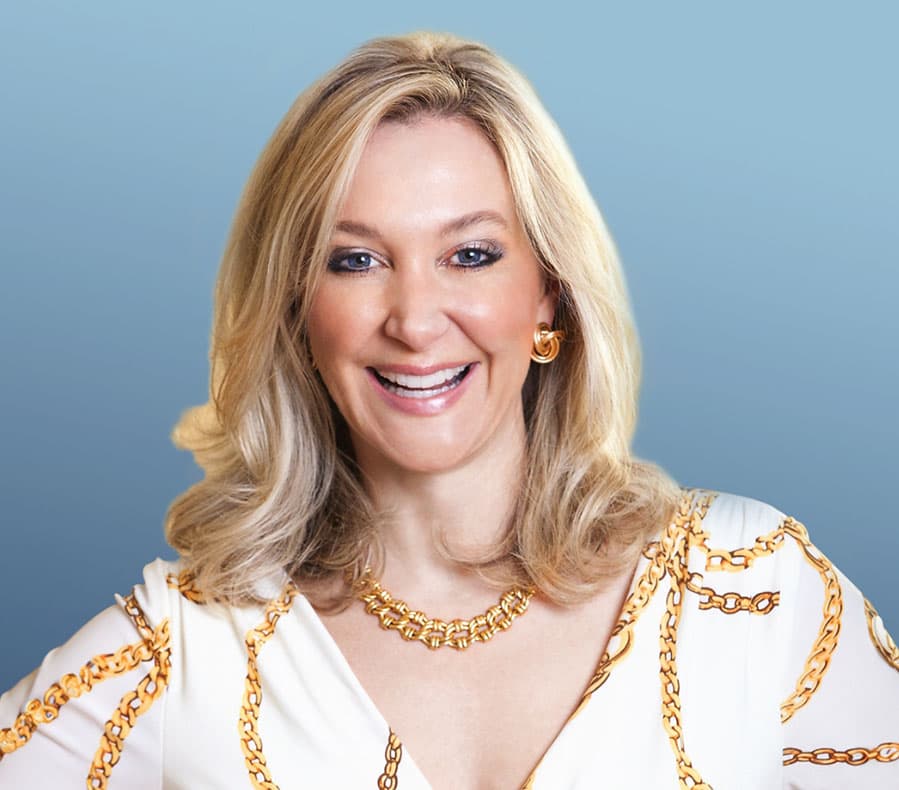 Our Medical Director
Beth Collins, MD
Board-Certified Plastic Surgeon
Dr. Beth Collins brings a warm, personalized approach to her practice. This approach—along with her skill and commitment to the most effective techniques and technologies—enables her to make her patients' aesthetic goals a reality. Learn more about her background and expertise.
About Dr. Collins
Credentials You Can Trust